Train and compete anytime. Anywhere.
Discover Dollamur FLEXI-Roll® mats with FLEXI-Connect®
Reimagine your training space.
Reinvent your competition areas.
Dollamur FLEXI-Roll® mats are perfect for any discipline, from Judo, Brazilian Jiu-Jitsu, Aikido, Karate, Wrestling and Taekwondo, to Mixed Martial Arts (MMA), Boxing, Krav Maga, Kickboxing, Self-Defense, Fitness and Functional training.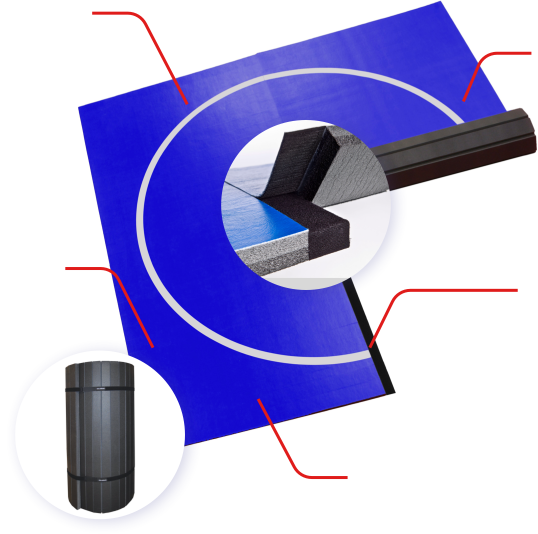 Suitable for




all Martial Arts
… and also Fitness, MMA, Functionnal
Training, Wrestling, Boxing…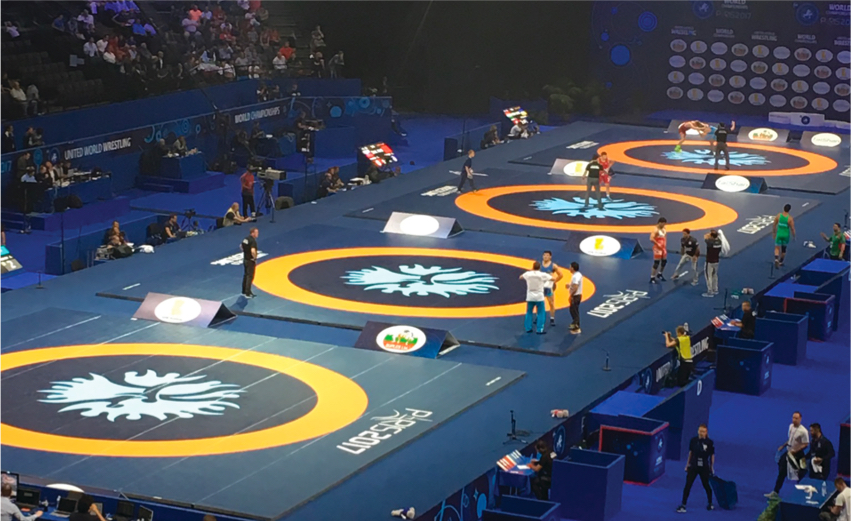 World Wrestling Championships Official Supplier - PARIS 2017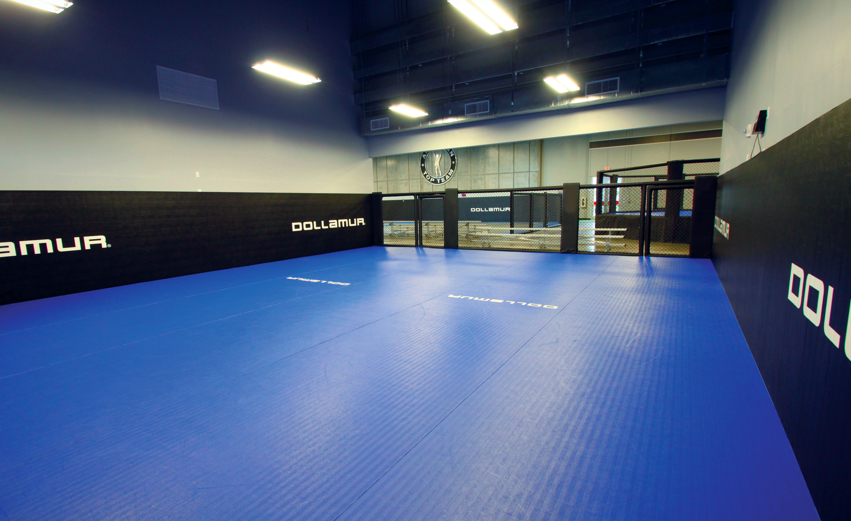 American Top Team USA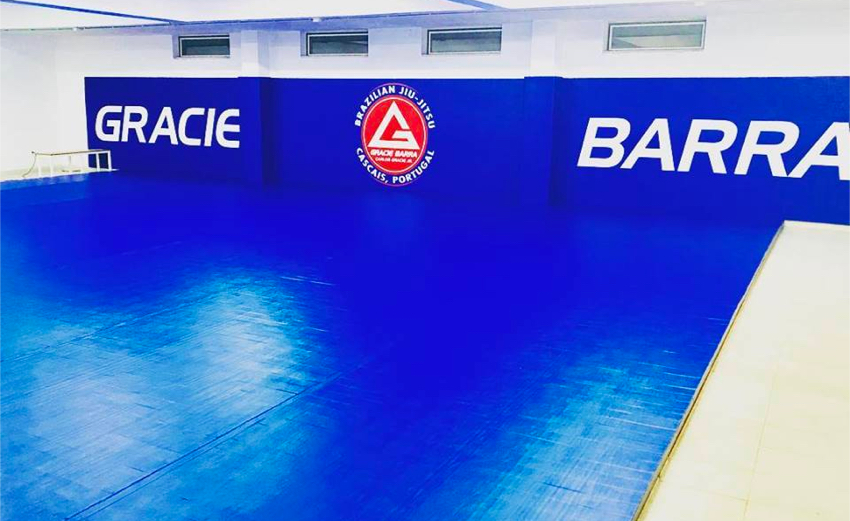 Gracie Barra Cascais, Portugal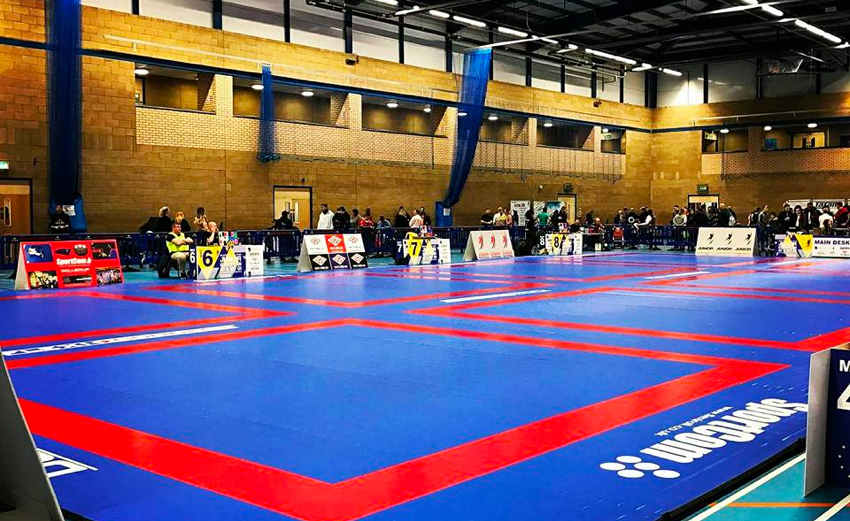 Competition area UK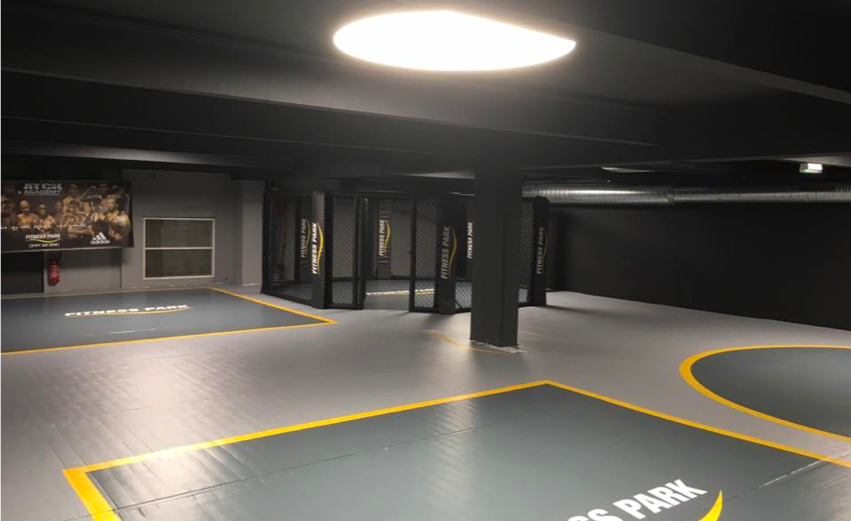 Fitness Park France
What FLEXI-Roll® users say
" The Flexi-roll mats arrived, were put down and used that day. They are great, so much easier for us! Thanks for all your help! "
Brechin Judo Club - UK
" We were delighted to have the Flexi-Roll mat introduced to the UK 10K Karate Clash this year. Not only did the mat look great with additional branding, all 40 athletes competing on the show had nothing but positive feedback! "
Fighters Inc., UFC Gym UK Director
" We purchased in December 2018 a new Flexi-Roll mat, 19m x 17m, for our National Wrestling Center Bréguet and we are absolutely delighted. Enormous thanks to SportCom, Official European DOLLAMUR Distributor, FFL and the City of Paris. "
Paris, France
Quotes and design assistance are always FREE!
Send us your request, we will contact you back
* fields are required
Your personal data will be used for SportCom commercial purpose only, in order to answer your request. User data will be stored in our database during 3 years. If you want us to delete your personal information, please send a message to: contact@dollamur.eu. In accordance with European Rule 2016/679 and French Law 78-17.
Who is Sportcom
Main Dollamur European distributor, SportCom manages a fully FLEXI-Roll® dedicated warehouse in France, stores, prepares, customizes and ships your FLEXI-Roll® mats all over Europe.
Founded in 2003, SportCom is a major European leader in all Martial Art and Fight equipments. Inventor of the patented Foldable Boxing ring, creator of Smart Fight Innovative products, licensee of the AIBA, London Olympic Games Official Supplier, SportCom is permanently in research of new high-added value solutions for its customers.
Discover all our solutions on sportcom.eu
Contact